Do What You Love And You Will Never Work A Day In Your Life.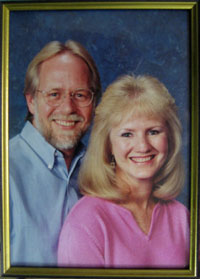 Kurtis & Mary Kay Kuhrts
About Us
After a successful and rewarding 30 year career working for the government, I felt it was time to make a change and do something different with my life. As I considered the things that I love to do, I realized the two things I have always had a passion for are 1) working with and on computers and 2) helping other people solve their problems. Thus, with the help and support of my lovely wife Mary Kay, Computer Care By Kurt was born.
Why Us?
The truth is there are many competant technicians out there who can fix your computer. What sets us apart from the others is our strong commitment to providing honest, reliable services and 100% customer satisfaction. We know each of our clients are unique and so are their computer needs. We take pride in providing our customers with a broad range of services, customized to meet their special requirements. We look forward to the opportunity to help you with your computer needs.